Marketing Tools
These are a selection of Tools we use in our Business and we highly recommend them to you.
You will find a list of list of resources that we personally use to market our business. The resources on this page are the best we have found and tried and we don't recommend them lightly. We will update this page as we find new tools but for now we believe that what we have here is simply the best and easiest to use methods you can find.
These tools are all used by us AND also by the biggest earners in the MLM industry and they WORK. Just a quick disclaimer yes we earn commission from these products as will you when you start using them, as a matter of fact they will form a part of your "funded proposal" network for your main opportunity. So here they are, please look at them and decide for yourself just how much they will help you.

Carbon Copy Pro: CarbonCopyPRO is a direct sales company started in 2006. CarbonCopyPro uses a combination of social media, pay-per-click marketing, targeted websites and other marketing strategies to provide the opportunity for online business people to successfully market their business. The company provides an education and training package second to none with the added option of an additional business opportunity.






MLSP : The most effective way for you to run your business is to brand yourself personally. This system allows you to do that simply and quickly. MLSP is the best tool you can use and the first we endorse, it really will increase your ability to find targeted leads and there is no real comparison out there. MLSP when used properly looks like you designed the entire system we use it as our main lead capture platform and have never been so successful since we started working online. MLSP captures leads for you , pays you while it does this and also allows you to promote numerous affiliate programs if you wish and most importantly your core company. It simply is the best and once you start using it you will not look back.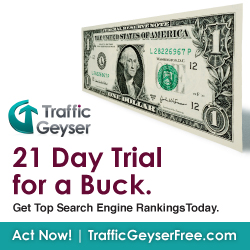 Traffic Geyser. Video marketing is great mainly because the search engines index new videos in a very short space of time so your content is displayed quickly and efficiently. Traffic Geyser allows you to upload your videos to more than 30 video sites and then it automatically bookmarks your video to many different Social Networking Sites. It will post your video on different blog sites and can convert your video into a podcast and post to approx 10 different podcast sites. Essentially what that means is that you create a video and in about 10 minutes you have 50-70 instantaneous backlinks to whatever you are promoting. When you do an article you can simply create a short video about it and link the video back to your article/blog site and bingo so much more exposure.Plus you get to trial it free for a full month.
Automatic Article Submitter : This is the best article software that you can find bar none Article marketing is our favourite marketing strategy and accounts for up to 90 % of our traffic and it really is simple to use. This software does it all and we personally use this every single day. Automatic Article Submitter allows you to write an article then spin the title, the body and even the resource box. Spinning is where you change words and sentences within the article. Automatic Article Submitter automatically creates different variations as it publishes your article to over 300 different sites . Also it automatically sets up the bulk of the article sites for you and also confirms then as you submit. It is brilliant and you need to get it and use it consistently and with patience.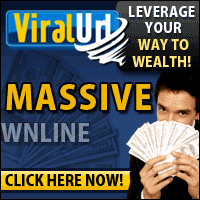 Viral URL : This is an absolutely great tool for the beginning marketer . The best way to put it is to say that for a yearly fee of $197 you get to email 6000 people every three days . Naturally you need to know what to say to these people to get their attention but that is something that you get taught in MLM Lead System Pro. Viral URL also features a section allowing you to cloak your URL.
Further to that there is a section featuring Pay Per Click ads , email ads,press releases, pop up ads and much more. There are not many better ways to start your marketing than by using Viral URL.


Awber: Your List is the most important asset of your business (for as little as $19 per month, you can own your list of potential customers and monetize them to grow your business whenver you wish. Aweber is an auto responder and list builder that is simple to use and effective and realistically you need this tool once you start to Brand yourself as there is no better way to market to your list.Aweber can be used to set up a series of emails that get sent to your leads at intervals you choose . It can also be used to send one off broadcasts to your list. This is extremely useful when you wish to promote training that your parent company maybe doing or simply just to inform people of anything new you maybe doing yourself.
Unique Article Wizard: Submit different unique versions of your article to hundreds of different article directories all at the same time. Unique Article Wizard is by far the easiest tool I have found to do this and it actually does what it says too. No it is not a quick strategy but if you are willing to stick it out and maintain a consistent steady amount of content then you will soon be getting those magical #1,2 and 3 rankings on google.
Hostgator: Since its establishment in 2002, HostGator has been a world-leading provider of web hosting service. Their office is in Houston, Texas and they provide top-notch service to clients from over 200 countries internationally with a staff of over 300 employees. They offer packages for both beginners and professionals alike. Each of their Web Hosting plans includes 24/7/365 support, a 99.9% uptime guarantee, and a 45-day, money-back guarantee.




Tweetglide : New Twitter App from Mike Filsaime Saves You
Time And Gets You Free Viral Traffic With Its
Built In Members Ad Stream. Download It Free
To Make Tweeting Simple and more Profitable:
http://tweetglide.com/HelpingYouHelpY